Eh oui, les rééditions de notre comic favori reprennent en Français. Ça faisait longtemps maintenant...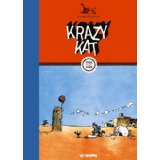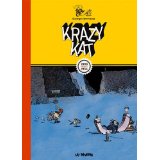 Les trois images ci-dessus correspondent à trois volumes parus depuis environ un an aux éditions Les Reveurs. Ils reproduisent encore et toujours les mêmes pages du dimanche de 1924 à 1939. Ça fait déjà un bon bout de chemin parcouru!
Vous pouvez les trouver sur Amazon — bien évidemment — mais aussi sur le site du bleuet, un petit site bien franchouillard de chez nous qui a besoin de montrer sa valeur.
Le bleuet est une librairie située à Banon, dans les Alpes-de-Haute-Provence. Banon, un village qui était jusqu'alors connu pour son fromage de chèvre (que je recommande d'ailleurs toujours aussi chaudement) est désormais aussi connu pour sa librairie. Avec 110 000 titres disponibles et un stock de 189 000 ouvrages, je vous recommande tout particulièrement le détour si vous êtes dans le coin.
Bon, après, les trois ouvrages sont également très probablement disponibles dans votre librairie préférée — au moins en commande.
Allez-y, achetez, qu'ils voient qu'on est nombreux et qu'ils puissent nous en sortir d'autre !
---
There used to be a forum over here, but there was not enough traffic to justify maintaining such a behemoth. I got hit by spambots several times and I decided to transform this "interactive" space - mostly meant for feedback - as a blog, much easier to maintain, and a better way to convey the things I want to do here.
Long live Ignatz mouse ! Death to the cat !